My CampMinder Login
Please enter your email address and we will send you a link to retrieve or set your password.
Coaching & Inspiring Campers Each Day
Bridgton Sports Camp is Only As Good As Its Staff
We live by this slogan and spend all winter interviewing and hiring morally and ethically sound people to work at camp each summer.
At Bridgton Sports Camp, you will be surrounded by people with similar values and priorities; people who enjoy sports and find fulfillment working with children and working together.
This job will be unlike anything else you have experienced. The list below outlines some of the things you can expect from the exciting experience ahead. Please read this list carefully before filling out our online application below.
2023 Staff Dates: June 19 – August 5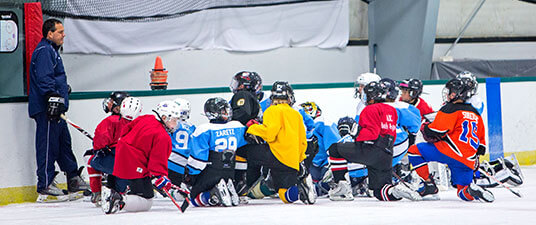 What you SHOULD expect (i.e. these things will happen)
To have fun
To make some of the best friends you'll ever have – both among campers & staff
To be exhausted – and beyond exhausted at times
To feel good about the work you've done
To learn a lot about yourself and others – and to teach others at the same time
To find out just how strong your sense of humor really is
That the actual money you could earn could never adequately pay for all you do
To work hard – very hard
To laugh – a lot
To gain more from the experience than you bargained for
To never have thought 7 weeks could go so slowly – and yet so quickly at the same time
To feel needed
To cry when it's time to say goodbye
To never have the same exact view of yourself, of others, or of life again
To have very little free time to yourself
To live in very close quarters with others who may be very different from you
To be expected to follow rules – even though you might not agree with them or might think they're unfair
To never forget your camp experience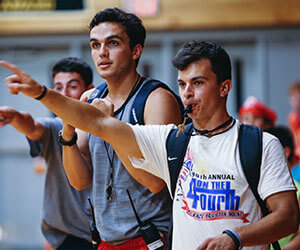 Bridgton Sports Camp is an incredible experience. At camp, you will meet some of your greatest friends from all over the world and make invaluable connections with our top-notch sports directors. Most importantly, as a counselor you expect to have an impact on the campers but after six weeks you'll be amazed by the impact campers have made on you.Henry (Division Leader)